I'm a huge cat lover, they're pretty much the best animals ever. And if you disagree I think you haven't met the right cat! Our cat, Hazel has been in our lives since she was a kitten which I can't even believe has been seven years already. Living arrangements have changed but I still consider her mine and I want the best for her so OF COURSE I wanted to try Fancy Feast® Broths for Hazel when given the opportunity.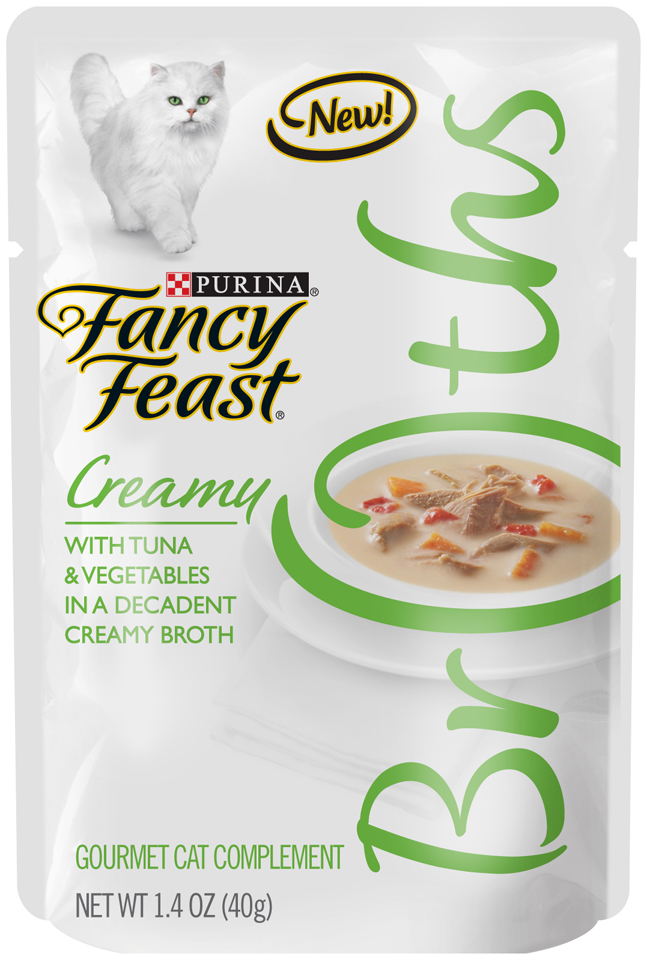 The story of how I got Hazel is simple–when I was in college I got on a kick that I wanted a cat. I've always wanted one but my Mom was "allergic". So I figured college was the best time right?! Someone I was working with directed me to someone he knew who's barn cat just had kittens when I got there he couldn't find the black cats that I wanted but he did manage to find a gray cat. I fell in love immediately.
I had originally wanted a boy cat and thought that's what we were getting but it turned out to be a girl. I was nervous because I've always heard that boy cats were friendlier but it turned out I had nothing to worry about. She's AMAZING with my kids. Even Kyla who isn't exactly gentle yet.
Kyla doesn't just love us and our kids she protects us too. I'll never forget the day there was a sound near our front door and our dog ran into the room while Hazel went to the top of the shares and hissed. She's the best.
I love to pay Hazel back for how good she is to our family by making sure that she eats well so she can live a long full life.
That often includes food, treats and complements that have real ingredients, high quality foods with no fillers or by-products like Fancy Feast® Broths. I also love that it comes in a perfectly portioned pouch it makes it easy and safe for Mason to help feed Hazel which helps teach responsibility.
Fancy Feast® Broths come in 8 varieties and are either a Classic Silky or Creamy Broth.
Have you seen these in the stores? Have you tried them? What do you think? 
This is a sponsored post written by me on behalf Fancy Feast®.