I don't travel as much as I used to but when I do it's so important that I feel "at home". I haven't been anywhere in a while where I truly felt like that and then I went to Las Vegas and stayed at a Residence Inn. It's funny, because when you think of Las Vegas you don't think of "Family Friendly", you don't think of the comforts of home instead you think of gambling and The Hangover.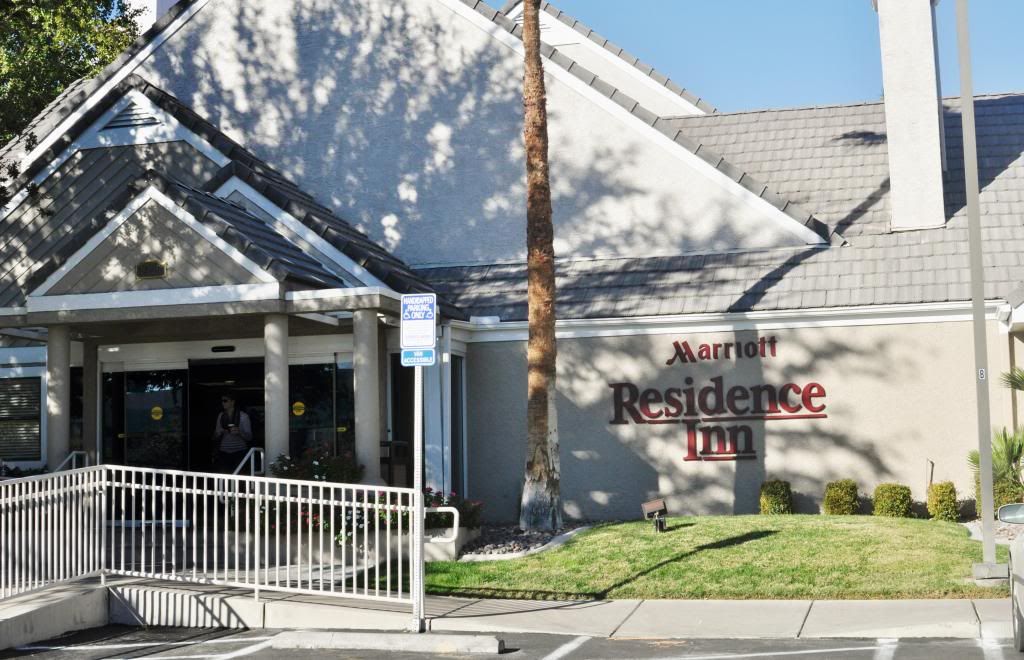 The Residence Inn we stayed at was off the strip right across from the convention center where the ABC Kids Expo was taking place.
The Room
It was a quick and easy walk from the Las Vegas Convention Center! We had a ton of stuff with us especially since two of us had babies. It was then that we realized that the Residence Inn was a condo type hotel. No elevators anywhere!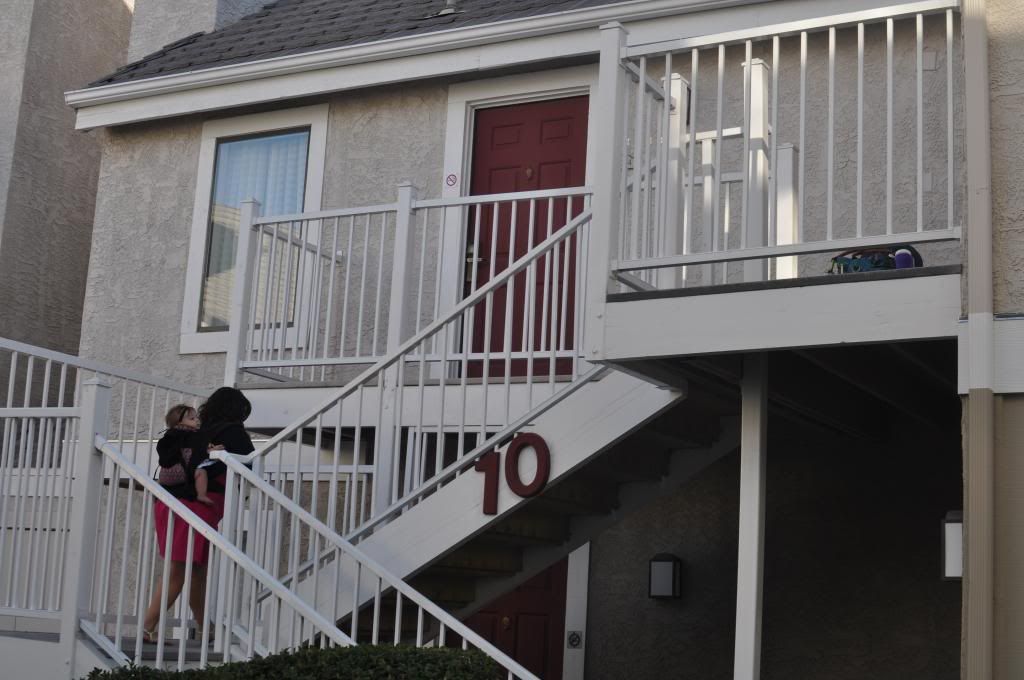 At times this was frustrating since we had strollers but the room totally made up for it. From the second I walked in the door I was super impressed. It had a living area, kitchen and bedroom that could be closed off from the living room with a full bath.

It had a second level and I HAVE to include a picture of the stairs because this my dear friends is where my sweet baby girl first learned how to climb stairs and let me tell you, what happens in Vegas doesn't always stay in Vegas!
Which lead to a loft style bedroom and another full bath. Which is a major plus when you have three women and two babies in a hotel room!
We also had a pull out couch!
As soon as we walked in we began making ourselves at home! It was hard not with such a comfy inviting atmosphere!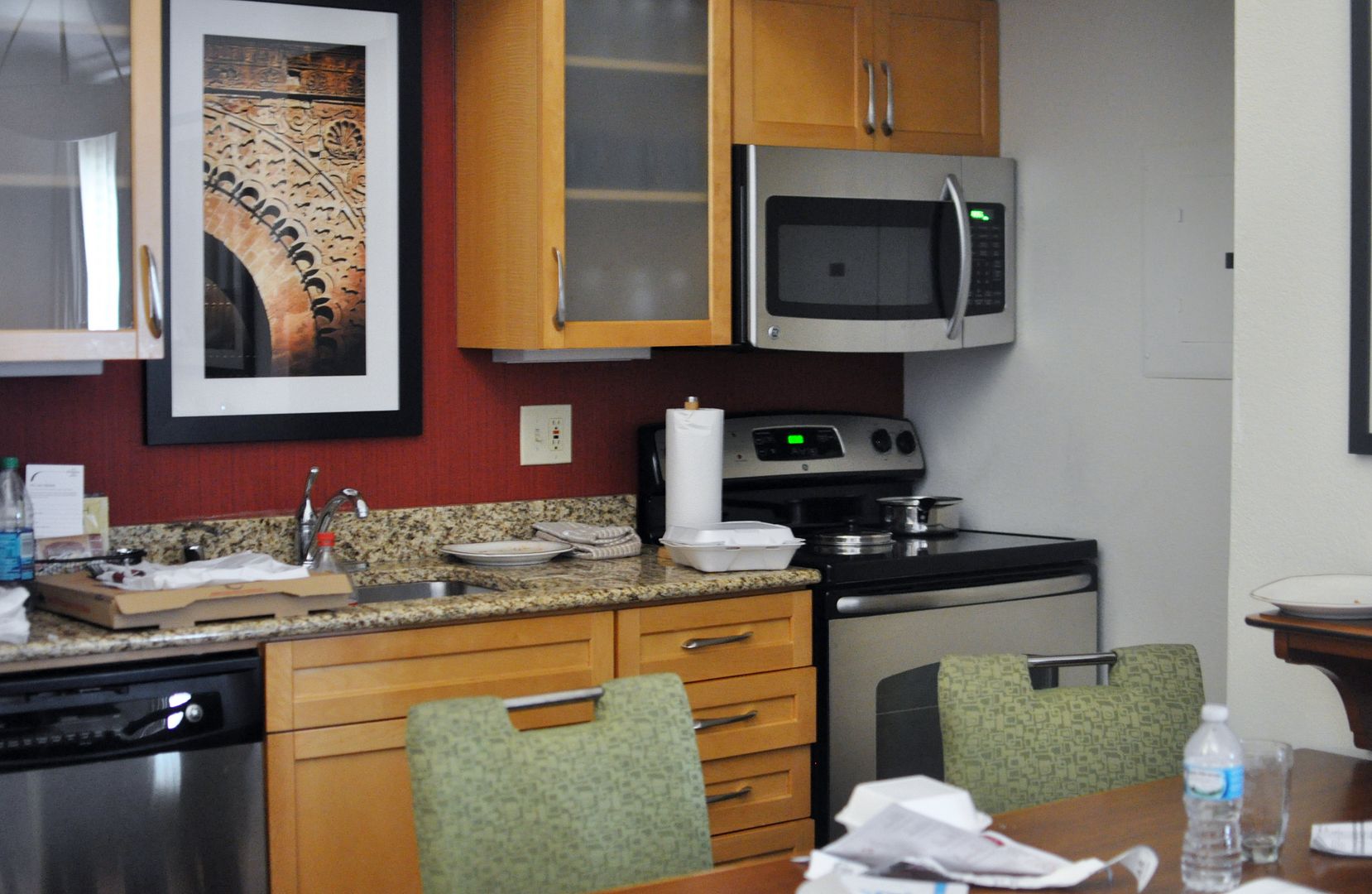 The Amenities
Can you say Breakfast Bar?
Can you say HOT breakfast bar?!
Residence Inn can! We took advantage of their Breakfast Bar every morning that they were there. The food was really good, they had fresh coffee, it saved us money and it was convenient!
They also had Evening Socials as well where dinner as well as beer/wine was complimentary. Again, huge time and money saver!
Other amenities and services
Pool
Sport Court
State of the Art Fitness Center
Meeting Rooms
Outdoor Seating
Pets Allowed
Smoke Free Facility
Free Coffee in the Lobby
Free Wireless
Free Parking
Cribs Available
Full Kitchen Stocked with the necessities
The Staff
The Staff was super helpful, whenever we had a question or needed something they were there to help us!
Bottom Line?
The things I didn't enjoy (no elevator) where small in comparison to everything else especially when you consider the quality of the rooms! I was super happy with this hotel and would absolutely stay there again!