This is a Sponsored post written by me on behalf of World Market for SocialSpark. All opinions are 100% mine.
I've heard SO much about World Market in the last year but it wasn't until recently that I realized there was one only an hour away from me. The kids and I hopped in the car with B's Mom and headed over there to check it out. I knew that I wanted to do something fun to celebrate B but I wanted to explore World Market before I figured out exactly what it is I wanted to do.
As soon as I walked in I instantly fell in love. There were so many awesome things there for pretty much every part of your home from your pantry to your bathroom. That day they were having a 30% off sale for all their BBQ & Grilling products so the first thing I picked up was a tray for when B is grilling our veggies.
I thought about doing something focused around the grill but that idea went out the window when I happened across their pancake mix selection.
I knew instantly that I wanted to do a Father's Day Pancake Bar featuring the Meyer Lemon pancakes. I also picked up a utensil holder, mini spoons, ramikins and a cute little chalkboard frame to help set up my idea!
While I knew he would love the pancake bar I also knew I needed to do a little something extra so I also got him a 6 pack of mix and match beer.
It was so hard deciding which ones to get him since they had so many
On the way out we also spotted this card for him for Father's Day. Mason has a thing for Super Heros so we figured it was perfect.
They had so many Father's Day Gifts that were perfect for B, grilling supplies, ecclectic foods and SO many micro brews.
The next weeknd I hosted a Pancake Bar in honor of Father's Day.
I made the Meyer Lemon Pancake Mix and used the ramikins to hold toppings, cool whip, chocolate chips, strawberries, blackberries and melted butter.
I had also purchased a syrup dispenser and powedered sugar shaker for toppings. The entire Pancake Bar It was a huge hit with Fathers, Mommies and Kiddos alike.
Who doesn't like creating their own perfect pancakes? It was the perfect way for us to celebrate Father's Day!
Want to Celebrate your Dad in more wasy than one?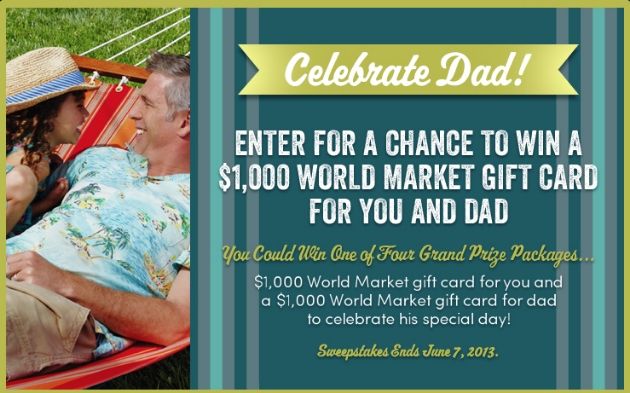 You can Nominate your Dad here! Hurry this contest ends soon and trust me, you don't want to miss the chance to win $1,000 to World Market. You can do SO much with it and even if you don't have a physical store near you, you can order online!