Don't you just love it? Because I do! I'm totally in love. And one of my sweetest bloggy friends designed it for me.
This is Erin
And these are her boys 🙂 What a great picture right?
I've been reading Erin's blog since I first started blogging, around the time she had her little man Baby K. I was pregnant then and totally in love with all things baby! You have to check them out! She takes amazing pictures and shares all her crafts with us. You have to see what she did to her kitchen ALL BY HERSELF! You'll really enjoy this blog it's the kind that just makes me smile, it's a must-read for me!
Erin also created Spit Happens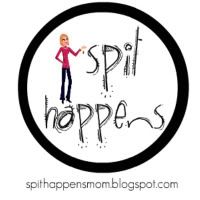 There she shares all sorts of information on being a new Mom and raising babies and toddlers! On Sundays she does a Sign Language lesson and I LOVE IT! She's been teaching Baby K since he was born! I think it's the coolest thing ever and am going to start doing it with M, L and A! You can also share some advice on Spit Happens all you have to do is get in touch with her, and then you can grab this really cute button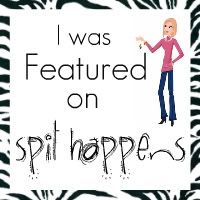 "/>
Erin also has a Design blog! She has the most AMAZING prices. You have to check out some of her other work, in case my gorgeous design didn't convince you 🙂 Not only are her prices great but she's so easy to work with! I told her what I wanted and it came out great! I'm so happy with the way everything turned out! I LOVE the way my header looks! I sent her a bunch of pictures to use and I'm so excited that she picked the one she did for the main picture. It's my favorite picture of M and how cute are my new buttons?! Feel free to grab those and Erin's buttons!
You can also purchase through her Etsy shop E.B. Designs
So what are you waiting for? Go check Erin out! You won't regret it 🙂